---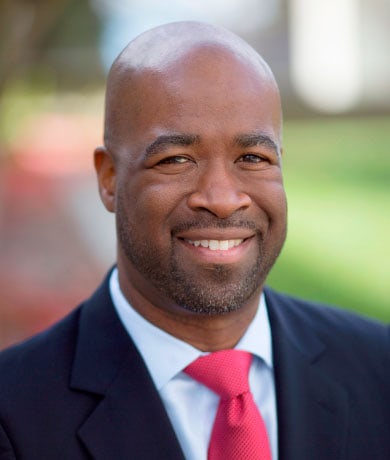 ---

About Landis Graden
Landis Graden is President, Chief Executive Officer and Founder of DCG Strategies.  Landis is a serial entrepreneur having founded over 10 companies and brings to the company over 20 years of business experience.
In 1997, Landis founded Penn & Graden Properties, a residential properties acquisition company, leaving behind a very successful career at a Fortune 500 company. At Penn & Graden, Landis managed multiple real estate investment groups that were focused on acquiring, rehabilitating, and selling undervalued Bay Area properties, all of which resulted in positive returns for investors.
As the previous Chair of the Vallejo Planning Commission, Landis blends his business acumen with a local grasp of his community's needs and values. Fusing opportunity, understanding, and experience has enabled Landis to pursue projects that strengthen the community's economic base, attract new business and jobs, and work towards a sustained, healthy, robust future for the coming generation.
In addition to the Vallejo Planning Commission, Landis is the Board Director on the Vallejo Chamber of Commerce, Board Member for the Community Democratic Club of Solano County, Board President of Glad Tidings Community Development Corporation and previously served on the Board of Brighter Beginnings and the City of Hayward's Economic Development Committee.
A licensed real estate broker, Landis earned a Bachelor of Science Degree in Information Systems Management from the University of San Francisco, and an MBA from Holy Names University.
BRE #01461409 
---

fun facts about Landis
"Many of life's failures are people who did not realize how close they
were to success when they gave up." – Thomas A. Edison
Using modern slang
Teaching entrepreneurs how to be successful
Giving back to the community
Interior decorating
---